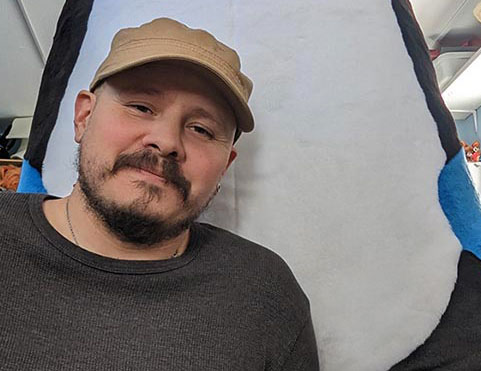 Howdy and welcome! I'm Jamie, your furry critter creator here at Roofur :)
What turned out to be just a hobby building myself and some close friends fursuits started taking shape into something more.
It all happened after attending my first convention, which was Midwest Furfest in 2006. This was a very magical experience in which I fell in love with the community! With all the positive feedback on my first fursuit, I decided to turn my hobby into a career. Around 2008 I had saved up enough to go full-time with creating.
In the beginning it wasn't easy. I had a few moments in the first couple of years that made it very difficult, a good part of that was trying to figure out my style of building, as well as getting used to working from home. However it was something I was passionate about so I kept trying by making changes constantly and taking in everyone's feedback to see what I could improve next. Even to this day I am always improving many aspects of my suits, and pushing myself to try something new and different.
Today, I am currently located in the Southwest corner of Colorado where me and my partner have our house and my little workshop. It has been a huge improvement after moving my shop out of the house and into it's own space.
Currently my shop runs about 90% of the time off of solar power which I'm looking to expand in the near future.
If you ever adventure over to my side of the world please let me know! I would love to show you around :)
Thank you again for visiting my site, and if you have any questions please
contact me
anytime. Take care!